The Brand new Greendeep Eco-Terrarium
A conservation tool of reptile、plants、pets
We abandon the cheap splicing technology for in order to made beautiful shape and solid structure, we develop large mould and all structures are made of large injection molding process, this is an attitude, but also our responsibility.
Traditional vent groove and vent hole
Splicing opening
Splicing opening
The new-type Adjustable natural ventilation structure (without any splicing opening or hole)
Integrated frame, more beautiful and solid.
Hidden misting tube design, perfect order and no damage of scenery.
Breaks out the traditional misting tube design, hides in the scenery thoroughly.
Picture presentation: this effect can be achieved if used with GreenDeep12mmmisting unit.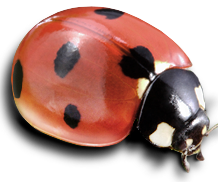 Both inside and outside, Greendeep terrarium is neat and beautiful. The nozzles and tube are clean and tidy.
The terrarium can be added more misting unit. It can be set freely.
The misting unit and tube are into the frame, without any exposure to the outside. The details will reflect the careful thoughts.
The natural vent structure with patent enables the smooth airflow to reach every corner.
With the strongest natural vent structure, the ventilation quantity is 35% more than the terrarium of the last generation.
Normally, there is a guide plate to compress the air flow.
The air flow is stronger after disassembling the guide plate.
Overturn all ventilation design. Think what you desire.
Several changeable components and designs. Taking into account the actual needs of functionality and aesthetics.
Appearance or function? It is freely to switch between the two or possess them both.
Removable miniature insect grid
Quick disassemble rear bar cover for the ventilation
Disassemble baffle bar of the ventilation groove
Air diversion groove
Gauze fixer
The quick disassemble rear cover is convenient for cleaning the air inlet groove.
Removable miniature insect grid no insect can escape.
The edge tool of controlling the water level.
Several changeable components and designs. Taking into account the actual needs of functionality and aesthetics.
Status
1
open and connect to regulate the
water level in the terrarium
Status
3
no use of the outfall, land type
terrarium design.
Everything in sight, without any boundary.
With the new spiale design. The terrarium smaller than 45cm is designed with the one piece glass in frontage, Further enhance the ornamental.
The extreme 6mm super transparent glass displays the crystal sense.
All use 6mm super transparent glass will display the crystal sense, so that the views, plants and animals in the terrarium will be presented as the jewelries.
Appearance of size
Double door terrarium (open in the middle to two sides)
Single door terrarium (open from one side)
Product accessories